popup-box
Safeguarding Notice
Our school is committed to safeguarding and promoting the welfare of children and young people. We expect all staff, visitors and volunteers to share this commitment.
If you have any concerns regarding the safeguarding of any of our pupils please contact one of our Designated Safeguarding Leads: Mrs Norton and Mrs McMahon
Please see the safeguarding section of our website under Policies > Safeguarding
Welcome to
Crossgates Primary School!
Thank you for taking the time to look at our great website. I hope you get a flavour of the exciting things that are happening at Crossgates.
At Crossgates we have high expectations and we reach them. We believe that every day at Crossgates should be the very best day a child can have. We value every part of the curriculum and every part of the school day.
When you visit our school you will be able to feel the warm welcoming atmosphere and observe the engagement in learning. Our children and staff enjoy coming to school. We are a family that works well together. We work hard, we play hard and we smile!
If you wish to visit our school please contact the office.

Jane Norton
Headteacher
BOLLYWOOD DANCE CLUB
every Friday at playtime in the hall with
Mrs. Hussain. This term for Falcons, Eagles
and Kestrel classes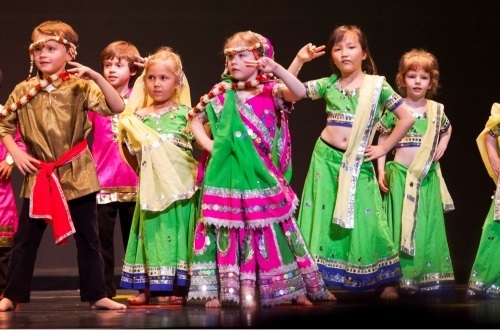 WELCOME BACK TO SCHOOL
Welcome back to school and a very warm welcome to all the new foundation children and parents. I hope you have had a great summer holiday and your children are ready to return to school keen and refreshed. We are looking forward to hearing about all the adventures they have had over the summer.
I hope you have all managed to log into our online payment system for dinners. If you are having difficulty, please contact the school office. If you don't want to use this system, you can still pay cash at the office or even use your card at the office. Once dinners have been established we will then move to online payments for trips and breakfast and afterschool clubs.
We are still continuing with the WOW programme this year – walk at least once a week. It would be great if we could reduce the congestion and pollution outside school.
We are also continuing with 'Mile a Day'. All pupils and staff will walk a mile around school each day. There has been a lot of research around this and the evidence shows a difference in pupils fitness levels, emotional well-being and readiness for the classroom.
As in previous years, all the children have new school diaries to last the whole year. The diaries are a place for you and your child to record work and the reading they do at home. There will be reminders in the diaries, a place for you to write any message for the class teacher and also a place for you to sign it each week.
We have set a diary for the year ahead and I will send it out to you ASAP so that you have plenty of notice about events. There will be times when we organise extra events, but we will always try to give you plenty of notice.
It is really important that your contact details are correct in school. Please complete the forms sent home and return them to school. We send lots of text messages out and your up-to-date mobile phone number is essential.
If your child is in reception, year one or two their school meals are free. All our meals are in line with the food standards for schools and are freshly prepared and cooked on the premises.
I would also like to remind you that children should not be taken on holiday during term time. If a child misses one week of schooling then they have missed 25 sessions of learning. Children's attendance should be 95% +.
I do hope that all the children have had lots of fun and excitement over the summer and are ready for another great school year. We are all really looking forward to working closely with you again this year and are very excited about the year ahead.
Just to remind you that the school day is now 8.45am – 3.15pm.
If you have any questions please do not hesitate in calling into school.
Latest Crossgates Calendar Events
Finish for half term

19

Oct

2018
School Closed

20

Oct

2018
Crossgates Primary School News
New Online Dinner Money Payment Scheme starting in September.

Consultation of the length of the school day at Crossgates Primary School.

Updated procedure for administering medicines in school.

Non-Uniform Day

Start of the School Day
Further Articles »